The Project
Thanks to 3D additive printer techniques, the project promotes a modular system of 'flower beds' made of baked clay, which can efficiently create green domestic or urban spaces. The system allows to build green divisions and spaces by heaping up several units with the same shape and some special units to finish or bend the wall. 3D technology allows to create empty spaces inside the flower beds, where the water can be stored and flow from one to another, avoiding watering to the maximum. The flexibility of the system allows to adapt the divisions to different configurations as well as to different aesthetic preferences.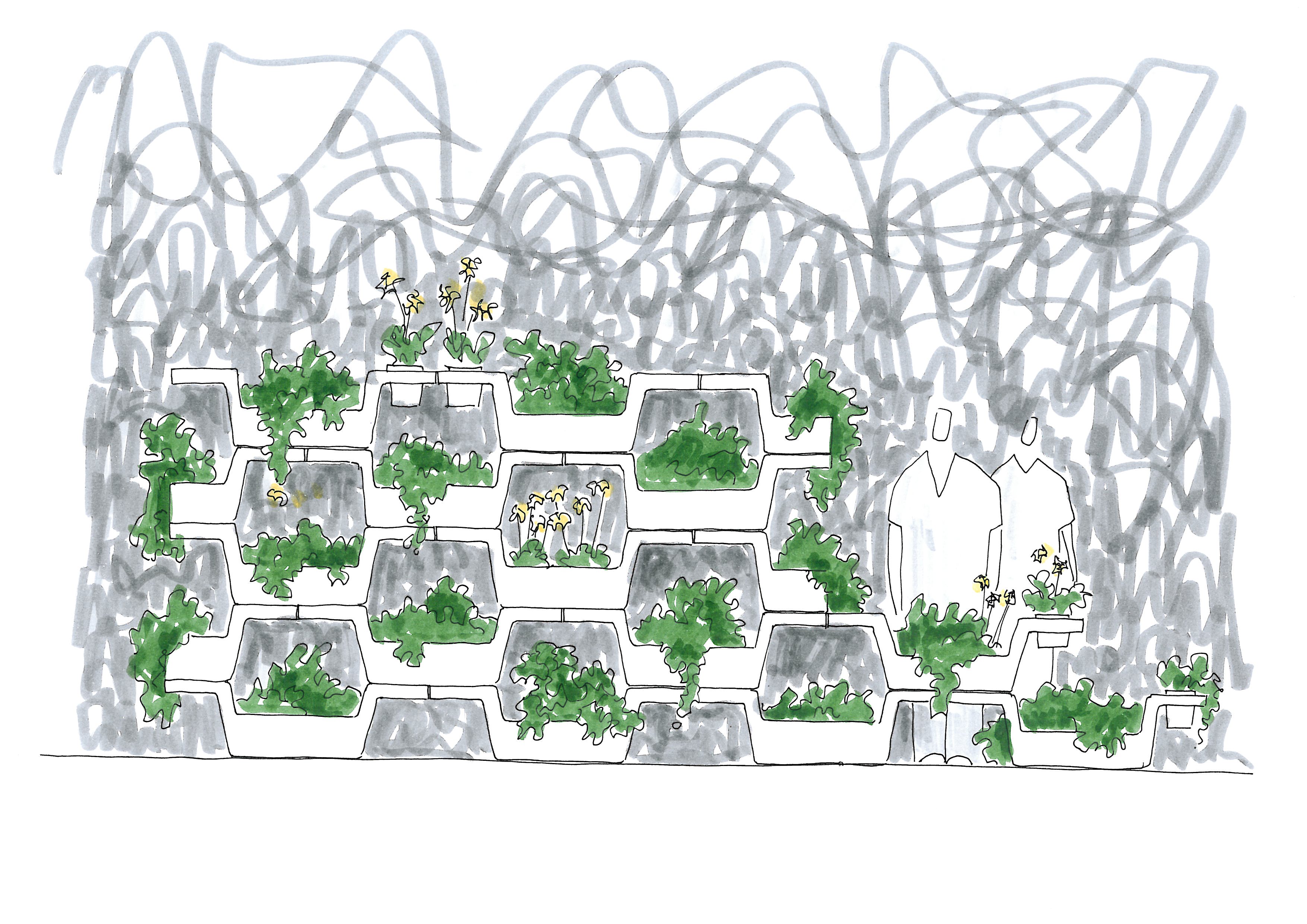 The Partners
Abad Design is a company with 50 years of experience in industrial design, particularly of interiors. Its new proposals are based on hybridisation: traditional technology, craftsmanship and new 3D printing techniques. The company is managed by Architect Jon Abad, in charge of the conceptual and creative tasks and president of EIDE (Association of Basque Designers), and his brother Iker Abad, the industrial designer in charge of technical development.
Loitz Artesania Ceramica has been working in the ceramics sector for almost 40 years, with pottery and modelling being its specialties. They take interest in ancient techniques (such as 'terra sigillata') and in exploring new material possibilities - this led them to be a finalist in the 'National Craftsmanship Awards' in 2007. Given their strong interest in the new possibilities of new 3D printing technologies, Loitz will collaborate with 'Wasp3d' Madrid (www.wasp3d.es, www.wasp3d.it), a cutting-edge 3D printing company which works with a wide range of materials, especially ceramics. The company will be in charge of producing real size prototypes and assist them in implementing the production model in other regions.
#MeetTheChampion
Intervie
w with the Maker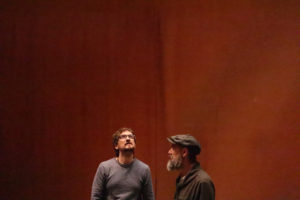 How did you join the OpenMaker community?
We are now deeply involved in our own new project, we are developing new products, many of which explore the combination of 3D printing and other techniques. When we went to the OpenMaker presentation, we realised that one of our designs could be substantially improved if developed in an innovative partnership, and here we are!
Makers and Manufacturers... strengths and challenges?
We consider that the manufacturer is currently attracted to 3D printing solutions due to its obvious advantages in design and production. However, the greatest strength will come from the encounter of two different mind-sets in this partnership. And this will lead to changes in commercialisation, marketing and distribution, which are unusual for manufacturers.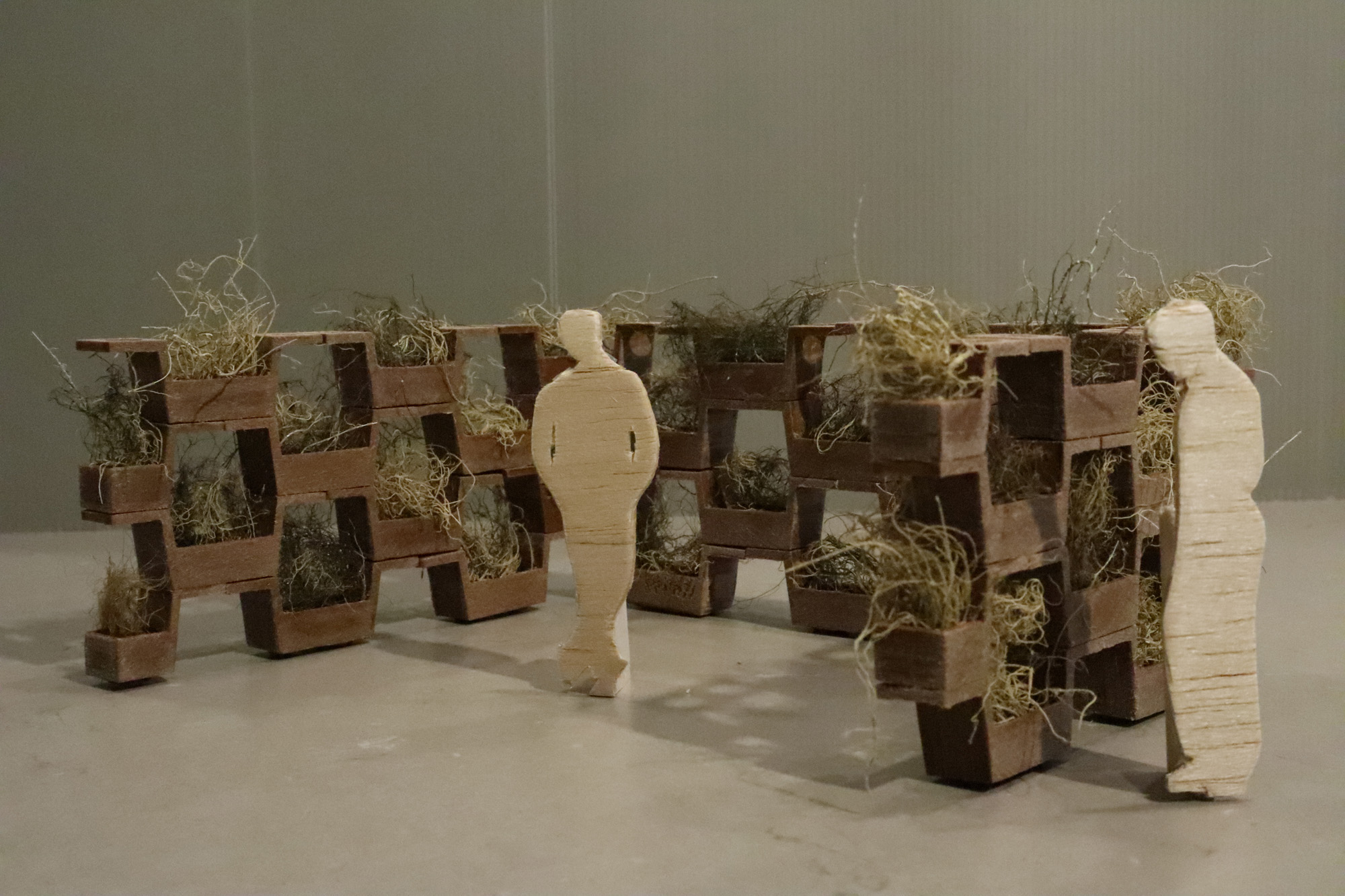 Dream big! What would be the greatest achievement for your project?
The setting up of a network of 3D printing centres all over Europe (why not all over the world, let's dream big!), where you can print your own 'Clay Green Wall'.  Thanks to open source, like many others, we would simply offer services, definition of units and advices to whoever needs it.
What do you hope to get out of the OpenMaker experience?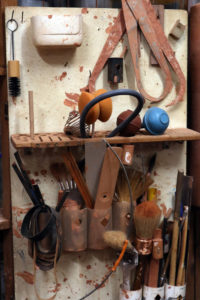 As said before, our work as designers is now focused on exploring the hybridisation of new and old techniques. This project will help us to draw lessons for future projects we have under way. And not only in the technical field, as marketing and distribution are very important to us.
Any funny experience to share as part of the maker movement?
For as the funny thing was to be considered part of the 'maker movement' in the first place ... as a team made up of designers and craftsmen, we feel exactly that! I think that in the next few years great progress will be made thanks to the contribution of people from outside this sphere.