An incredible journey of open innovation, creativity … and making!
The end of the year is so often a time for reflection, and for the OpenMaker team as 2018 comes to an end it isn't just an opportunity to look back over the last year, but at what we have achieved over the last 2 and a half years. As we look back, we have a huge amount to be proud of.
On the policy side OpenMaker has been a force for thought leadership and direct advocacy. It was clear to us from the beginning of the project that we should have grand ambitions, ambitions to harness learnings and use them to inform policy which could allow the maker community to have a greater role in the future of the European manufacturing industry. Since then we have been constantly and consistently amazed by the maker community's ability to innovate across a vast array of sectors, from frontier technology like 3d scanning and printing to traditional industries such as ceramics. We have observed first-hand how with a little help these makers can bring their ideas and methodologies to large scale manufacturers and achieve incredible results through collaboration.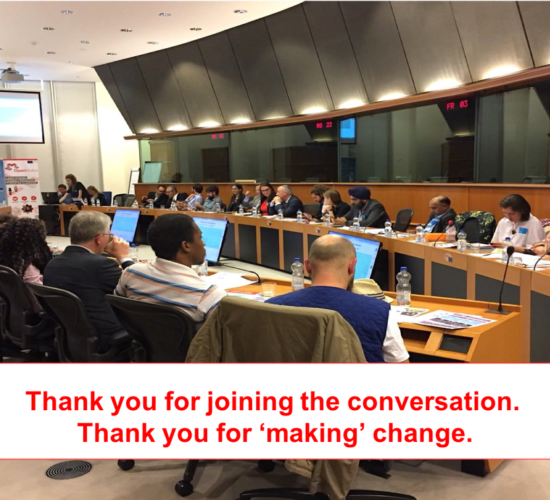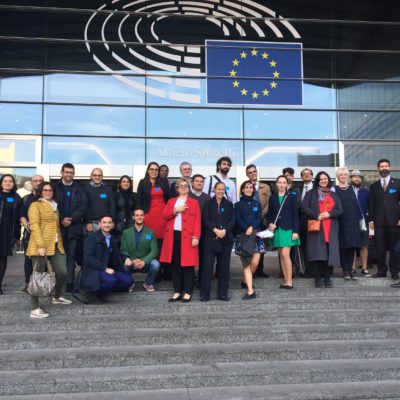 Back in May 2018 we invited a number of members of the maker community to our second a high-level policy event at the European Parliament in Brussels. This gave makers and policy makers an opportunity to share ideas, brainstorm, and have an open and frank discussion surrounding what makers are able to achieve, and what concrete steps policymakers can enact to maximise their potential (see the call for action). The policy brief that was created as a direct response to the event has found high level support from Mr. Georgi Pirinski MEP, Elly Schlein MEP and Ivan Stefanec MEP who are working to drive the program and its findings forward to create genuine policy change.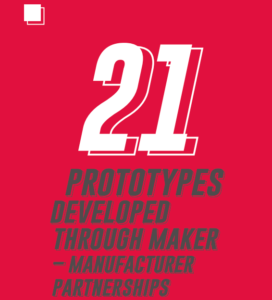 From the big picture, to the small. OpenMaker was not just about big picture systemic change, it wasalso about supporting 21 inspiring maker-manufacturers partnerships through a network of hubs in Slovakia, the UK, Italy and Spain. These 21 projects were selected as a result of an intense competition where companies were assessed on levels of innovation, feasibility, scalability, and levels of collaboration between makers and manufacturers. These 21 winning projects were awarded 20k grants to support their projects. However, OpenMaker did not simply provide money. Makers and manufacturers were also put through an intensive acceleration process, which included a wide variety of services from helping makers develop their business models, connecting them with resources such as lawyers or accountants, brokering collaboration, mentorship and workshops on a broad array of topics. The 21 projects have achieved a huge amount with a small amount of both money and time, they are testament to the lean way in which the maker community operates. All 21 are pushing boundaries in their chosen sectors, something made possible by their talent and hard work, and the OpenMaker project.
The OpenMaker project was both a hyper local, offering acceleration as described above, and at the same time a global project, concerned with the wider maker movement. Our Digital Social Platform has taken great strides in connecting what is a global community of makers. The platform aims to fulfil a broad array of needs of the maker community. Members can identify other members of the community with different and complimentary skills, either to discuss, share ideas and knowledge, or more concretely to work together on specific projects. Further the platform is able to connect makers and manufacturers through a 'challenge' feature, where manufacturers are able to outline their needs, and makers are able to respond with their ideas. Finally, the DSP has integrated intelligent technology which will seamlessly learns about the user's skills and interests and is able to suggest not only partners who may be appropriate project partners, but also news and events.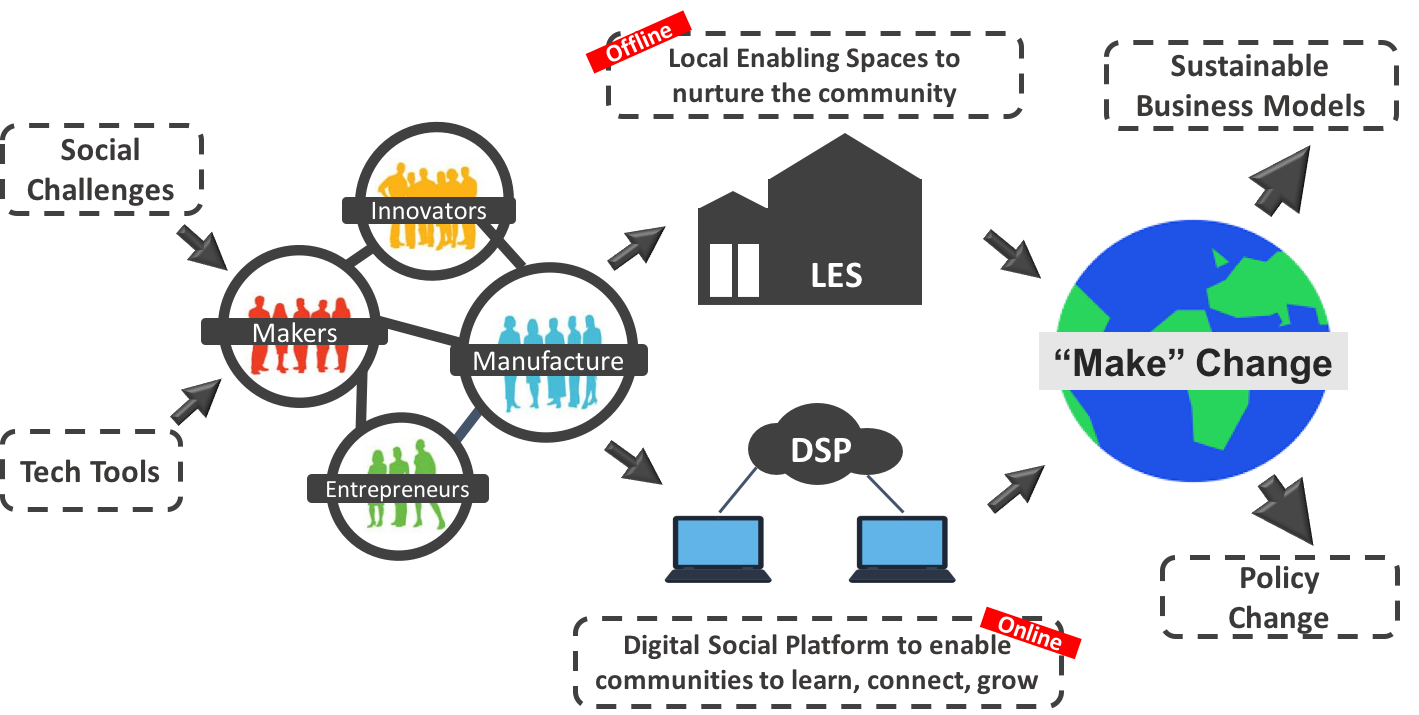 So, as we raise a glass to toast 2018 and look forward to 2019, the OpenMaker team are able to look back with pride at a range of successes offline, online and on the policy table, and look forward to a maker community going from strength to strength in 2019 and beyond.