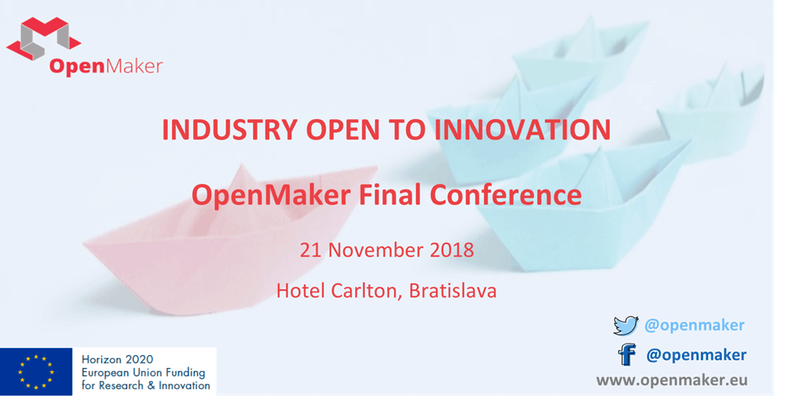 The End is Just the Beginning
Industry open to innovation: OpenMaker final Event
The OpenMaker journey is coming to end. After three years of collaboration and learning, the project partners are gathering on the 21st of November in Bratislava, Slovakia, to celebrate success, share learnings, and discuss how to build on the project's legacy.
The project participants will be joined by policy makers, experts in innovation, captains of industry, project winners and members of the European maker and manufacturer communities.
There will be a focus on how the culture of innovation within the maker community which has had a light shone on it by the OpenMaker project can be harnessed to drive innovation and innovative practices in the European manufacturing sector in the context of Industry 4.0.
From its inception, the OpenMaker project has been forward looking, looking to create new and better models for collaboration between makers, manufacturers and policy makers. The final event is no different, the focus will be on drawing on shared experience to forge a clear way forward in the pursuit of industry 4.0.