The Project
The project aims to create the first version of FUEd: a powerful, responsive and integrated educational tool designed to keep pace with Industry 4.0, which will enable high school students to explore real-world problems through up-to-date technologies. This approach places curiosity and self-directed problem-solving at the heart of learning, allowing students to participate in collaborative research and citizen science experiments based around Industry 4.0 technology and equipping them with the skills they will need in the new world of work.
The Partners
Farm Urban is a social enterprise started by bioscientists, Paul Myers and Jens Thomas, from the University of Liverpool.  We take science fresh from the lab to link leading research with local food production in the heart of the city. We specialise in aquaponics - growing fish and plants together - using cutting-edge technologies, which promise to revolutionise how we produce food in urban spaces. But we know that tech alone is not enough. Real change needs to engage hearts and minds. We develop and deliver hands-on, immersive educational programmes that aim to inspire people to join us in the challenge to sustainably feed our growing cities through the 21st century and beyond.
REFARMERS is a vertical, urban & circular farming company, providing equipment & engineering services. As ZipGrowTM licensee for Europe, we manufacture & distribute ZipGrowTM products: towers, green walls and complete indoor farming systems (including lighting, climate and nutrient dosing control). Based in Lyon, France, REFARMERS runs a pilot-greenhouse, offers training on hydroponic farming and supports vertical farming projects throughout Europe. In 2018, REFARMERS pilot-farm will be a demonstration site for European project DECISIVE for small-scale local recycling of urban biowaste (funded through Horizon 2020).
IGOO are a small tight-knit team comprised of designers, coders, writers and digital marketers. We strive to forge long-lasting relationships with local independent businesses, in order to create great work which has a wider social impact. We've worked with people in every sector, from hospitality to education to help them find new ways to engage with their audience. We love what we do and we work hard to ensure the work that we produce is both innovative and sustainable. Now, having recently celebrated our 12th Birthday, we are actively involving ourselves in projects which we feel have value that extends beyond financial security. In recent years we have worked with several companies within the education sector, delivering a range of online tools and resources that enable teachers to engage with their students more successfully.
#MeetTheChampion
Interview with Farm Urban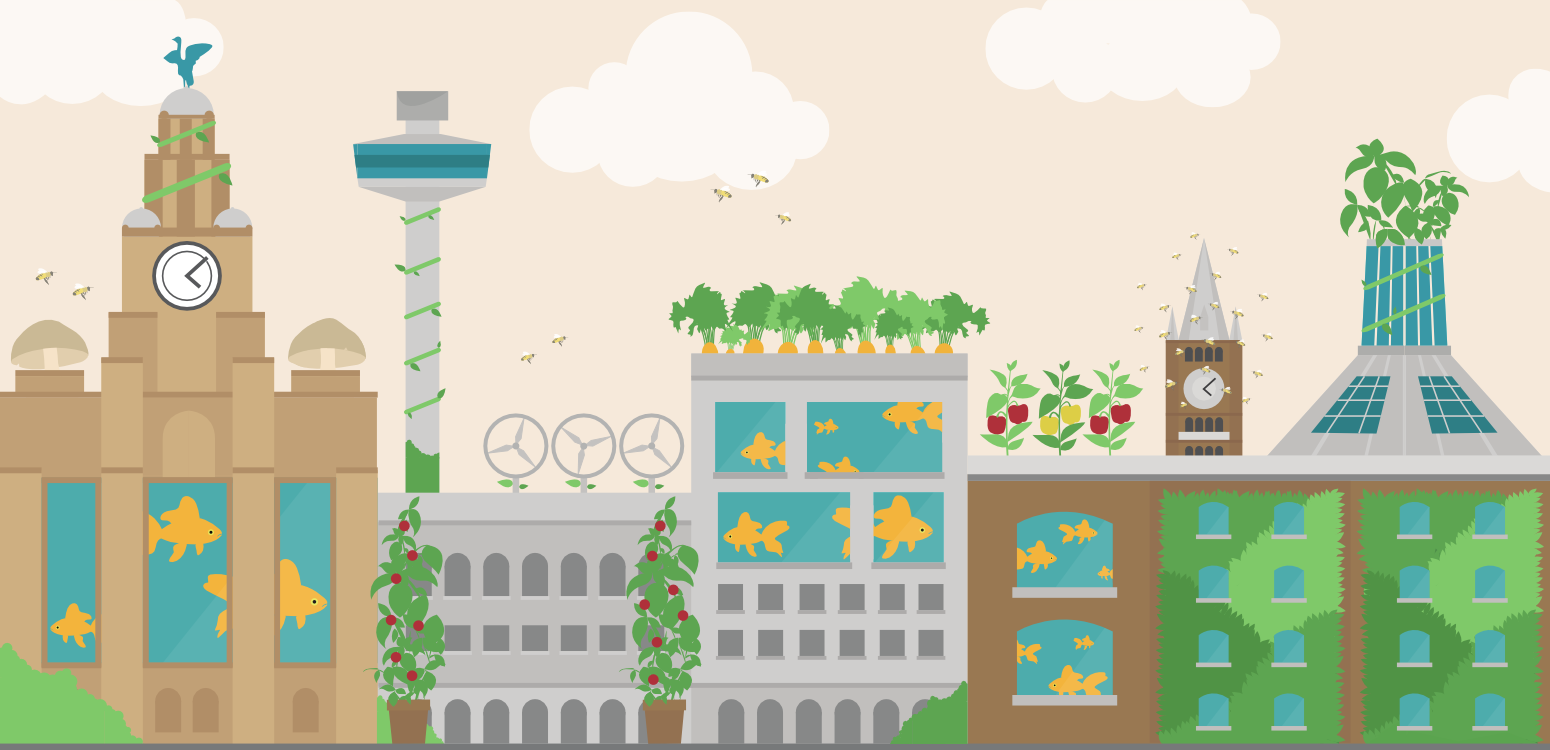 How did you get involved in the project?
We have been delivering educational workshops and programmes over the past three years that encourage people to engage with our aquaponic systems in a meaningful way. Seeing how young people especially respond to technologies that also engage with big issues, such as food security in our case, has inspired us to create more comprehensive materials, integrating the focus technology with a digital platform that will enable highly interactive, gamified, learner-led programmes. When we heard about the OpenMaker project, we knew it would be a perfect fit to enable us to bring together a group of partners to create something exciting in a highly collaborative way.
Maker and Manufacturers: a march made in heaven?
Bringing together makers and manufacturers enables people to work together on projects and in ways that simply might not happen otherwise. Manufacturers benefit from someone bringing a fresh perspective to what they do, whilst makers benefit from the opportunity to put their ideas to the test and from the knowledge and experience that a manufacturer has. The greatest challenge in such partnerships is probably getting the communication right - understanding what each partner is trying to achieve. We're lucky to be involved in a project where all partners are highly innovative, willing to take risks, and have a shared vision.
Dream big! What would be the greatest achievement for your project?
If we are able to develop a prototype platform that fully integrates our learning content with the Zipgrow as an educational tool, we could see schools everywhere growing their own fresh, leafy greens, with young people and their communities fully engaged with the importance of growing sustainably and eating healthily. We would consider this the start of something groundbreaking. If our prototype succeeds in developing a methodology to deliver hands-on, interactive learning programmes around other pieces of 4th Industrial Revolution technology, we could start to transform what and how young people learn and the type of world they are able to imagine and create in the future.
What do you hope to get out of the OpenMaker experience
Our project builds upon the existing links between our partners. Each of us brings something unique to the partnership and the most significant opportunity that OpenMaker affords us is the chance to collaborate, to push the boundaries of our existing ideas and see what happens. If the project is successful, it will provide the springboard for us to scale up and continue to work together and continue to demonstrate the value of this type of collaboration.