The Project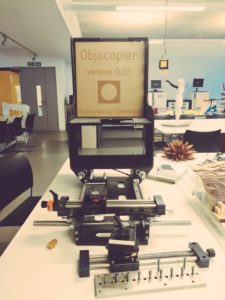 JANE aims to get companies to work together in new ways, releasing existing assets in new distribution channels. The proposal is to 1. Create professional and high quality self-contained 3D scanners (Objocopiers) that are as easy to use; 2. Verify the scanner design by collaborating directly with five pairs of creative and manufacturing businesses in the Merseyside region; 3. Use the results of these collaborations to refine two more Objocopiers and run a big event at Sensor City, Liverpool to promote the results of these collaborations.
The Partners
Maiku Ltd develop physical realisations of technology (Internet of Things). Recent collaborations have included representing Cisco Systems at a European Technology Fair in Berlin. Previous projects have included the realisation of pressure sensitive musical shoes, telemetry for roller coasters, and more recently Escape Room projects in Liverpool and Leeds. An Escape Room is a physical puzzle (the Crystal Maze) controlled by sensors and electronics. Maiku Ltd combine knowledge of different programming languages C++/Python with experience of developing IoT based devices (Arduino / Raspberry Pi / Third Party Platforms) and then being able to prototype the subsequent electronics on custom-etched PCBs (Printed Circuit Boards).
Real Space Ltd started as a collaborative hub for the development of VR and AR. It has successfully won Innovate UK funding and Venture capital. Real Space deal with future manufacturing methods for products for the additive manufacturing industries. Previous collaborations for 360 filming having included Manchester United and Leicester City football clubs, as well as completing surgical training 360 videos for the NHS. Real Space enjoy close working links with the LJMU FabLab, and are a technology evangelist for harmonising 3D scanning at all scales into an integrated shared social space for delivery via multiple platforms.
The Fablab is part of Liverpool John Moores' School of Art and Design. We assist students in creating projects with laser cutting and 3D printing, but also work with external partners in the local area. Collaborations include 3D printed reproductions of a lost statue currently on display in the Bluecoat gallery in Liverpool as well as a pair of couture 3D printed shoes based on a 3D scanned statue by famed local artist Emma Rogers. These were a highlight of the show at the British Style Collective and gained much press. We also have global influence through the Fablab foundation and work with Fablabs around the world on collaborative projects . Through this we can distribute and collaborate on open source designs to the benefit of all involved.
#MeetTheChampion
Interview with David Weaver from Maiku Ltd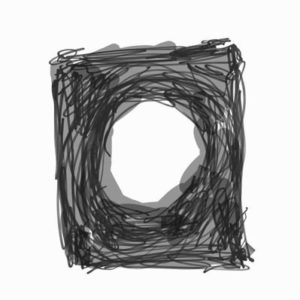 What are the strengths and challenges of maker-manufacturer partnerships?
I think one of the obvious strengths of modern manufacturing processes is scalability. I think it's easier now for small makers to create an initial run of products through crowdfunding and then find a set of disparate manufacturers to help build it. For instance getting PCBs printed in one location and then shipped elsewhere for final assembly. Another strength is the nature of the Open Source movement; it's very easy to create a new product, rapidly prototype a new component from generic tools like Arduino. From a challenge perspective, I think that ensuring that a globalised, decentralised, supply and manufacturing pipeline functions ethically, and in an environmentally sound manner, is extremely hard.  
Dream big! What would be the greatest achievement for your project? 
I think the greatest achievement of the project if it were successful, would be to bridge the gap between creators, to create a tool that would in turn facilitate sharing ideas across geographical borders. There are undoubtedly many factors that could get in the way of this goal, I think the main challenge will be making something scalable that is easy to manufacture.
What do you hope to get out of the OpenMaker experience?
Creative and maker communities often exist in silos, where specialist knowledge resides. This means that communities working in similar areas are often unaware of each other's work, or overlapping specialisms. I'm hoping to use the OpenMaker experience to grow stronger links amongst the wider maker community. Longer term, it'd would be nice if the 3D became a scalable product.