Join us at the most important event in the world of innovation!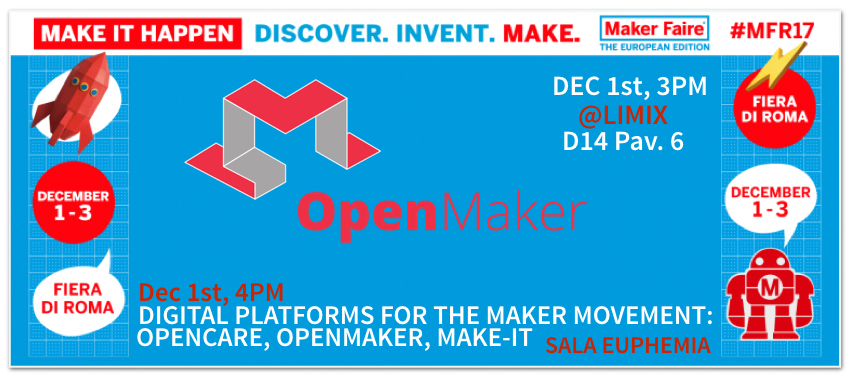 3PM December 1st

 
@LIMIX Stand
D14 Pav. 6
Come to say HI!
Find out what OM is all about, learn about our next events across Europe, connect with our champions and shape the Maker Platform of the future! We'd love to hear from you and learn about your projects, so make it happen and visit us at the LIMIX stand.
4PM December 1st
SALA EUPHEMIA
Sala 3 Pav. 10
Panel: 'Digital Platforms for the maker movement: OpenCare, OpenMaker and Make-IT'
Do you know you can make the difference? Join our panelists and get in the driving seat with us! The panel will discuss how digital platforms represent a new model to raise awareness about emerging sustainability challenges and explore the role that each and every one of us can play to ease them through collective action.
Join us on the 1st of December in the eternal city
… where history is still in the making!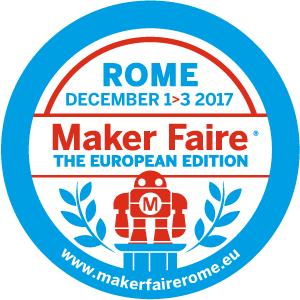 About Maker Faire Rome
As the European edition of the greatest show of the maker movement, Maker Faire Rome is a fun-inspired day that combines technology, manufacturing … and entertainment! This innovative event aims to cater to those who are curious about the current making of the future and are keen to experience first-hand hundreds of inventions and attractions from 65 different nations.